What do you look for when you
want Professional Transport Service?
You want a company that is Professional - as our client list includes international Blue Chip Companies, Hospitals, Local authorities and A list celebrities. We pride ourselves on knowing how to look after our illustrious clientele in the most demanding situations.
You want expert drivers - our team of experienced Chauffeurs are trained to the highest standards.
You want a range of Services - the customised service we offer is flexible, discrete and reliable.
You want Starline!
Quality is something we at Starline pride ourselves on. It may be the quality of our fleet, which includes Fords Mondeos, E-Class Mercedes, BMW's, Chrysler 300c, Chrysler Grand Voyagers, 8 and 16 seat Ford minibuses or it could be the fantastic 8 seat Chrysler 300 stretched limousine and 16 seat Grand Illusion Limo Cruiser or the quality of our carefully selected & highly trained drivers & chauffeurs that keep our clients coming back again and again. But we take nothing for granted, keeping our vehicles and our staff at permanent peak performance.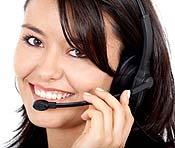 Reliability is vital. Our receptionists and controllers are extremely experienced and well trained. We have installed the latest 100k computer system with features such as call recognition, customer call back (no waiting in the cold) and automatic data despatch (no noisy two way radios). Vehicles are visable at all times by our operation centre using the very latest state of the art GPS tracking system so you are never on your own. Long distance vehicles are equipped with satellite navigation to help you arrive on time, every time.
Punctuality is critical for any client, a business person, a celebrity with a busy schedule or just arriving at your doctor's appointment.
Whether it's picking someone up from the airport or arranging a tour around the country, a wedding or business meeting, we get you and your clients to their venues relaxed and at the appointed time.
Our management team have collectively over 80 years experience in the transport business to guarantee you a reliable first class service.